Keyhole Aortic Valve Surgery Explained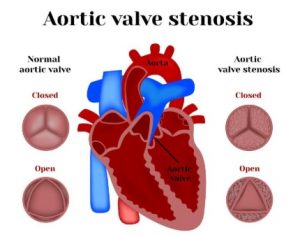 We can offer you a Minimally Invasive Surgical Approach to the aortic valve.
The aortic valve is located between the left ventricle of the heart, and the aorta pipe, and is the last heart valve through which blood flows to the body. The valve closes when the left ventricle relaxes to prevent blood flowing back towards the heart. It can be affected by diseases that restrict leaflet motion producing aortic stenosis. In some cases, a weakness in the aortic wall, or in the aortic valve leaflet produce a leaky valve which is called aortic regurgitation.
Minimally invasive heart valve surgery can be performed using smaller incisions than those in traditional heart valve surgery. There are many minimally invasive approaches based on the type of valve surgery you need.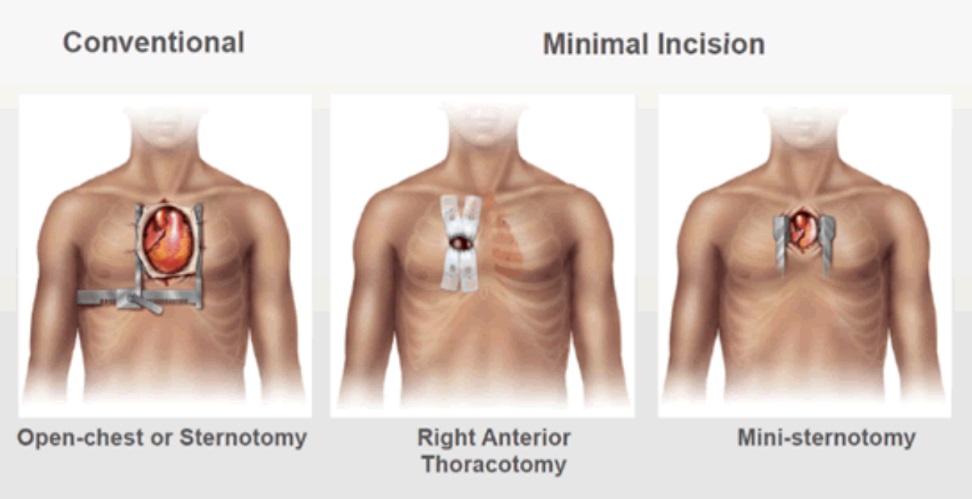 Aortic valve replacement can be performed through keyhole (minimally invasive) incisions that either divide only a very small portion of the breastbone (Ministernotomy), or, in some cases, can avoid breast bone division altogether (Anterior Thoracotomy). The advantages are quicker healing, better breathing and swifter discharge from hospital. Patients' also love the improved cosmetic look of the incision.  The benefits of minimally invasive surgery include a smaller incision (3-4 inches or smaller) and smaller scar.
Other possible benefits include:
A lower risk of infection
Less bleeding and trauma
Shorter hospital stay
Shorter recovery
After your consultation, we will be able to tell you if you are a candidate for minimally invasive surgery and help you decide which approach is best for you.